No two days are the same in my life, My great knowledge in designing and experience in management make me suitable for many positions, whether it's from the Agency side or client side, even planning and management of investment projects.
Account Manager - Glow Communications
Jan 2017 – Jan 2019
Build and execute ongoing communications plans that encompass internal & external branding communications, media & advertising.Provides overall key creative and messaging requirements through the development of creative briefs for all advertising and communication efforts including video, print, digital, collateral and other promotional materials.
Traffic Manager - IMPACT BBDO
Mar 2015 – Apr 2016
•Receiving the briefs from the client service or creative division and re-brief the
designers 
according to their skills, Follow up the jobs then submit the final artwork to the client service
on the deadline.
•Recording the jobs, Archiving and report to the Regional Creative Director
Executive Manager - Atheer Solutions
Apr 2008 – Mar 2015
Consulting, Planning and Follow-up projects. Costing and pricing for exhibitions, websites, Multimedia and Signages. I did many projects for companies such as Saudi Aramco -Mobily & Riyad Bank through BBDO – Samba bank, Arial & Tide through Saatchi & Saatchi – Al Rajhi Saudi Group (RSG).
Operation Manager - Hot Brands International
May 2006 – Aug 2008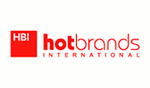 UAE – Dubai & KSA – Riyadh
– Opening QSR & CDR branches in all regions of Saudi Arabia.
– Support Unit Manager with all day to day operational activities.
– Liaise with KSA project teams to identify requirements and supervise delivery of operational and administrative solutions.
– Manage the staff accommodation including preparation of allocated units for new arrivals.
– Assist with facilitating and  events management
Aiyham is one of the most dedicated professionals in the industry. I and my past colleagues have contracted Aiyham for numerous projects which delivered well before time and to perfection. Aiyham brings to the table highest degree of professionalism, absolute integrity and intelligent creativity that makes working with him a great pleasure. Aiyham is highly recommended for management and creative management opportunities especially with high profile organizations aiming to achieve increased creativity.
Mr.Aiyham Shuaib is a robust entrepreneur who never gives up his dream. Ten years ago in the old city of Damascus, I had the privilege to be a witness of several projects that he sparked and which gave him excellent hands-on experience in general management, human resources and strategic planning.